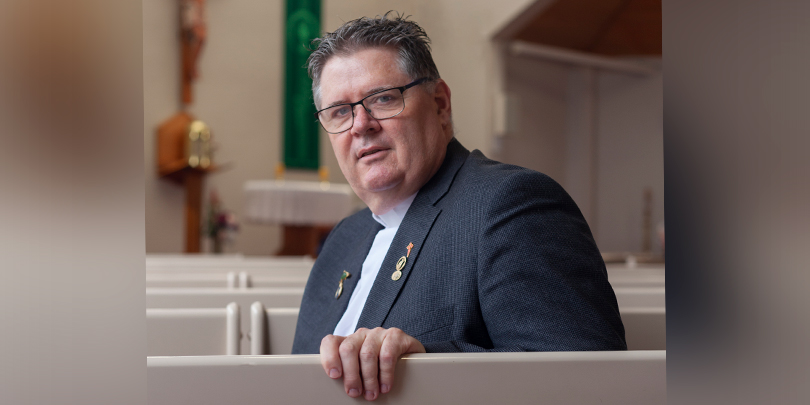 Pope Francis has appointed Fr Richard Laurenson as Bishop of Hamilton Diocese in New Zealand, the Vatican announced last night. Source: NZCBC.
Bishop-elect Laurenson replaces Bishop Stephen Lowe, who was appointed Bishop of Auckland in December 2021. It means all six New Zealand dioceses now have a bishop, following the recent ordination and installation of Bishop John Adams as Bishop of Palmerston North.
Bishop-elect Laurenson says he is looking forward to his new role with a mix of fear and peace and is praying that he does not disappoint.
"When I was ordained deacon in December 1994, I gave my life to the Lord, singing a hymn of St Ignatius: 'Take Lord, receive, all my liberty, my understanding, my entire will.' I have reaffirmed that gift many times over the years," Bishop-elect Laurenson said.
"Being a sinner, I often 'take' the offer back, but I do intend once more to submit my will to his. This I resolved again to do when I was asked to by Pope Francis to become the bishop for Hamilton.
"Since then I keep moving between peace and terror, especially when I look at the future only known to God. Trust is an easy word, but difficult to live. I find it hard to believe that the Lord wants me to do this, I pray that I do not disappoint him too much."
Bishop-elect Laurenson was born in Hamilton in 1968 and ordained a priest in 1995. He is Hamilton Diocese's chancellor, vicar for marriage, a member of the College of Consultors and, since 2019, Defender of the Bond at the Tribunal of the Catholic Church in New Zealand. As a military chaplain for a decade, he served with peacekeeping forces in Bougainville and Timor-Leste.
Bishop-elect Laurenson is expected to be ordained on December 8.
FULL STORY
Fr Richard Laurenson appointed Catholic Bishop of Hamilton (NZCBC)