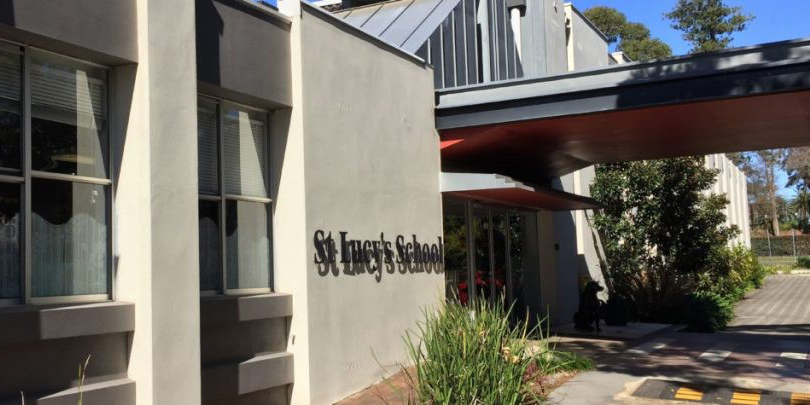 Broken Bay Bishop Anthony Randazzo has expressed sadness after a 10-year-old boy died after becoming trapped under an elevator at a Catholic school on Sydney's Upper North Shore yesterday. Source: Sydney Morning Herald and Broken Bay Diocese.
St Lucy's School for Students with Disabilities in Wahroonga, a special primary school and high school that caters for children with mild to severe intellectual disability, autism and sensory impairments, went into lockdown around 2pm yesterday after staff discovered the trapped child.
A school spokesman said St Lucy's would be closed until further notice.
"St Lucy's School is very sad to confirm the tragic death of one of our students this afternoon," the spokesman said.
He said the school was cooperating with the police investigation.
"We ask for privacy and space for our staff and families to grieve at this difficult time as we remember our beautiful student," the spokesman said.
In a statement, Bishop Randazzo said he was "deeply saddened" to hear of the student's death
"St Lucy's undertakes an important mission in the Diocese by educating children with disabilities and supporting their families," Bishop Randazzo said.
"My thoughts and prayers are with the family for the loss of their child and the community of St Lucy's who mourn the loss of a student and friend."
Bishop Randazzo said he had asked Broken Bay Director of Schools Danny Casey to "work closely with the leadership of St Lucy's and provide any support that might be needed".
"In the meantime, I ask all in the community of Broken Bay to join me in offering prayers at this very sad time," Bishop Randazzo said.
A NSW Police spokesperson said the incident was not being treated as suspicious, but a crime scene had been established in order gather information for the coroner.
FULL STORY
Statement from the Bishop on St Lucy's tragedy (Broken Bay Diocese)
Child dies in lift accident at north shore school (By Laura Banks and Christopher Harris, Sydney Morning Herald)