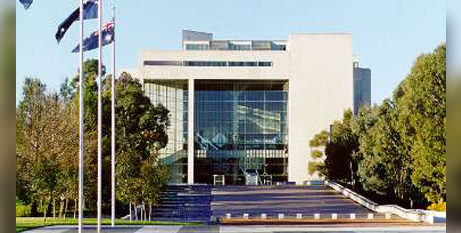 Indefinite immigration detention is unlawful, the High Court has held, in a landmark decision overturning a 20-year-old precedent. Source: The Guardian.
The result overturns the 2004 case of Al-Kateb vs Godwin, which had authorised indefinite detention of non-citizens without a valid visa even in circumstances where it is impossible to deport the individual.
Chief justice Stephen Gageler yesterday said that "at least a majority" of the justices agreed that sections of the Migration Act that had been interpreted to authorise indefinite detention were beyond legislative power.
The Department of Home Affairs believes the result could trigger the immediate release of 92 people who cannot be returned to their country of origin, including refugees and stateless persons, with the detention of a wider cohort of 340 people in long-term detention also in doubt.
In the first case heard since Justice Gageler was sworn in as the chief on Monday, the High Court ruled in favour of NZYQ, a stateless Rohingya man who faced the prospect of detention for life because no country had agreed to resettle him due to a criminal conviction for child sexual offences.
The High Court declared that because NZYQ had been detained when there was "no real prospect of his removal from Australia becoming practicable in the reasonably foreseeable future" his detention was unlawful.
It ordered he be released immediately, with the Commonwealth to pay his costs.
In yesterday's hearing, Solicitor General Stephen Donaghue said people in NZYQ's position – where it is not reasonably practicable to deport them in the foreseeable future – "will need to be released immediately into the community".
Mr Donaghue warned that such a ruling would trigger "undefendable" compensation claims and the release of "undesirable" people into the community.
Shadow Attorney General Michaelia Cash called on the Albanese Government to "explore all available options to limit the risk posed by problematic individuals".
FULL STORY
Indefinite immigration detention ruled unlawful in landmark Australian high court decision (By Paul Karp, The Guardian)