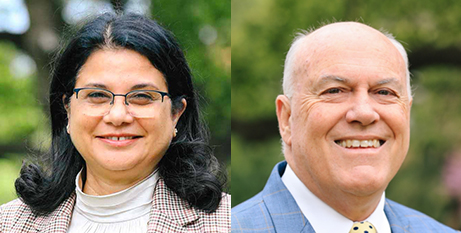 Catholic Education Western Australia executive director Debra Sayce will step down from the role at the end of 2023 to take up a new position in the Perth Archdiocese, the bishops of Western Australia have announced.
Dr Sayce has been appointed by Perth Archbishop Timothy Costelloe SDB as the archdiocese's inaugural head of mission enhancement and outreach for archdiocese agencies.
This new leadership position was created to further enhance the impact and delivery of frontline services in the Perth Archdiocese. Dr Sayce will commence her new appointment in January 2024.
In a statement, the bishops said Dr Sayce had "made a magnificent and enduring contribution to Catholic Education in Western Australia since 1994".
"Dr Sayce's passion for Catholic education and her personal commitment to enhancing a lived expression of the Church's mission through Catholic education has made her an outstanding leader," the bishops said.
"Dr Sayce has always clearly enunciated the wonderful gifts of a Catholic education for students and brought a distinctive witness to the Gospel values and theological teachings that underpin the Church's ministry of education."
The bishops also announced the appointment of Wayne Bull, CEWA's deputy executive director, to the top position until the end of 2024. A recruitment process will take place next year for the next CEWA executive director, for appointment in 2025. 
Catholic Commission of Western Australia chair Eva Skira congratulated Mr Bull on his appointment: "Mr Bull is a passionate advocate for Catholic education and its mission, and combined with his deep experience, operational excellence and generosity of spirit, will undoubtedly be an inspirational leader for Catholic education.
"I very much look forward to Mr Bull leading in 2024 a flourishing Catholic education sector in Western Australia, and commencing the implementation of key strategic initiatives that are currently being finalised by the commission."
FULL STORY
Announcement from the Bishops of Western Australia Executive Director, Catholic Education Western Australia (CEWA)
Announcement from the Bishops of Western Australia re Executive Director, Catholic Education Western Australia (Perth Archdiocese)
Appointment to Head, Mission Enhancement & Outreach (Perth Archdiocese)