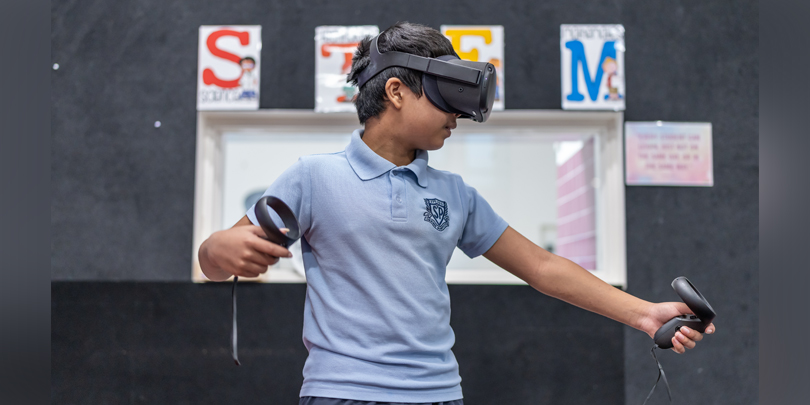 Melbourne Archdiocese Catholic Schools is working towards integrating artificial intelligence into education practice across its 296 schools, engaging teachers and experts to ensure AI is used responsibly and effectively to enhance learning.
Director of Learning and Regional Services, Mary Oski said MACS took an early position in January not to ban outright or block ChatGPT, the first well-known application of a large-language model freely available for user interaction.
"We take a 'safety first, learning always' approach to new technologies, consistent with our holistic view of education, embedding them where appropriate to enhance relationships and learning," Dr Oski said.
A year on from this decision, Dr Oski said MACS' priority is to ensure its teachers are digitally confident before further considering how AI can be best used for learning.
"The MACS student and learning technologies team has been working directly with digital learning leaders in schools to better understand how teachers and students are already experimenting with content creation and assessment design using AI," Dr Oski said.
"How AI is built can be learned in the mathematics or technologies curriculum, but student use across the curriculum must be guided by digitally confident teachers, which is a major body of work we have underway.
"There are legitimate concerns about AI, with issues such as academic integrity, plagiarism checkers and ethical use of others' work where no consent has been given, particularly in the creative industries.
"We want to be sure our teachers are well trained in their responsibilities with regard to ethics and standards, in addition to copyright and privacy legislation."
AI and cybersecurity are the focus of the Catholic Network Australia national forum to be opened in Melbourne today by MACS executive director Dr Edward Simons. Details: https://www.cna.catholic.edu.au/events-1/cna-ai-and-cyber-forum
FULL STORY
Melbourne Catholic schools working towards integrating artificial intelligence into teaching and learning  (MACS)