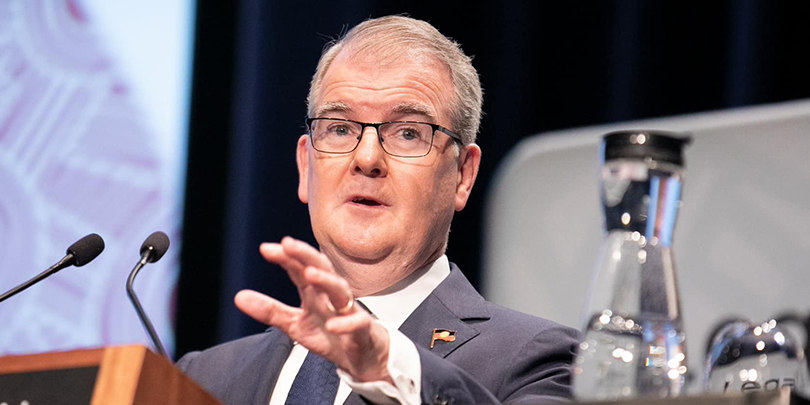 The New South Wales Government will "streamline and strengthen" laws to clamp down on threats and incitement of violence based on race or religion, following an outbreak of anti-Semitic incidents since Hamas' October 7 attacks. Source: The Australian.
Premier Chris Minns' move to improve existing legislation comes after concerns about the legislation's effectiveness, and that no case had been successfully prosecuted under the provisions since it was introduced in 2018.
On Tuesday, Attorney-General Michael Daley introduced to the state's Parliament a bill amending section 93Z of the Crimes Act, saying existing protections were unfit for purpose. It is expected to be debated next week.
The amendment would remove the requirement for NSW police to secure approval from the Director of Public Prosecutions before tabling charges.
"Particularly given the recent dynamic events, as a result of international tensions, this section is not fit for a modern society," Mr Daley said.
The prior DPP requirement, which Mr Daley said was not required in similar offences, such as displaying Nazi symbols, was described by the Attorney-General as inducing "delay" and proving an obstacle to charges.
It follows six weeks of anti-Semitic disturbances in NSW, particularly in Sydney.
The amendments would also include incitement, by a public act, towards people on the basis of their sexual orientation, gender, intersex status or if they were living with HIV.
When committed by an individual, the offence is punishable by a fine of up to $11,000, up to three years' imprisonment, or both.
It is separate, and on top of, a recent amendment to the Anti-Discrimination Act 1977, which made it unlawful to, by a public act, incite hatred towards, serious contempt for, or severe ridicule of, a person or group of persons, because of their religious belief, affiliation or activity.
FULL STORY
NSW Government to strengthen laws against anti-Semitism and inciting violence (By Alexi Demetriadi, The Australian)