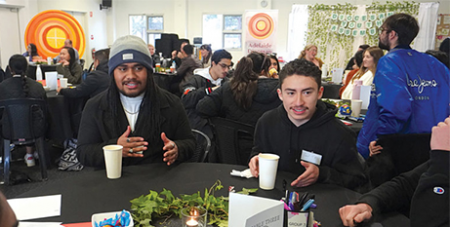 Adelaide Archdiocese is preparing for this month's Diocesan Assembly, with Archbishop Patrick O'Regan asking parishes, communities and schools to pray for the assembly at "every opportunity". Source: The Southern Cross.
In a letter to the faithful, Archbishop O'Regan said the October 21-21 assembly would be informed by the recommendations and subsequent feedback from the 2021 gathering, as well as the discernment of the Diocesan Pastoral Council and the Plenary Council outcomes.
"The 2022 Diocesan Assembly will build on the 2021 recommendations and provide opportunities for formation, skill-building and strategic planning," Archbishop O'Regan wrote.
"It will also be an opportunity to look at the results of the Plenary Council and how they will be incorporated into local and diocesan life."
Archbishop O'Regan said assemblies would become a "regular fixture of diocesan life" in Adelaide, with at least one more planned for 2023.
"After that, assemblies may occur every other year with parish or deanery assemblies encouraged on the alternate years," he said.
Peter Gates, deputy national director of Catholic Mission, the official international mission aid agency of the Catholic Church, will be the keynote speaker at the 2022 assembly.
Peter Bierer, assistant director, Pastoral Life and Mission, said more people had provided input into the 2022 Diocesan Assembly than for the first one, with more than 1700 people participating in the process.
This includes about 50 young people, representing more than 25 schools, parishes, movements and organisations, who took part in the Diocesan Youth Assembly at St Thomas School Goodwood on September 16.
Details: www.adelaidediocesanassembly.org.
FULL STORY
Preparing the way for Diocesan Assembly (The Southern Cross)