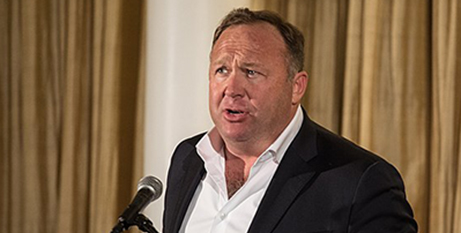 A United States priest whose parish has ties to several Sandy Hook shooting victims said he hopes the verdict in the defamation case brought against conspiracy theorist Alex Jones brings the families involved "some kind of peace". Source: Crux.
Jurors ordered Jones to pay eight families of Sandy Hook shooting victims and an FBI agent who was among the first responders $US965 million ($1.5 billion) over his lies that the 2012 massacre was a hoax.
Msgr Robert Weiss, parish priest of St Rose of Lima in Newtown, Connecticut, said the verdict was important but didn't negate what the families had gone through over the past decade.
"This is not a beautiful thing," Msgr Weiss said. "It's a matter of justice."
"It's a matter of clarifying that what this man was doing to this community was obscene, absolutely obscene, just ridiculous," he continued. "What he put us through collectively needs to be brought to the forefront. It needs to be recognised as what it is and that's a lie."
Msgr Weiss was one of the first clergy members at the scene of the shooting where 26 children and educators were killed. Eight children who died in the shooting were parishioners at Msgr Weiss' parish and he presided over their funerals. He, too, was harassed by Jones and his followers.
Jones' claim was that the Sandy Hook shooting never happened, and that it was staged by actors as part of a government plot to build support for gun control. The comments led to years of torment for the grieving families.
In a separate defamation trial in Texas in August, Jones acknowledged that he was wrong about the Sandy Hook shooting, saying that it was "100 per cent real". The jury in that case awarded nearly $US50m ($80m) to the family of a Sandy Hook victim.
Jones did not attend the Connecticut court on Wednesday to hear the verdict. His attorney said he intends to appeal the decision.
FULL STORY
Connecticut priest says Alex Jones $965 million verdict 'a matter of justice' (By John Lavenburg, Crux)