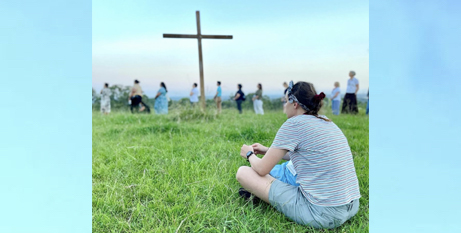 There are just two weeks left for people to apply for the Areté Centre for Missionary Leadership's Foundation of Missionary Leadership Program for 2023, with applications to close on October 31.
Next year will be the fourth intake of students for the Areté Centre, which is at capacity with 60 students enrolled this year. The part-time, one-year study program invites lay people of all ages, in all types of ministry, both paid or volunteer roles and those passionate about parish renewal to apply.
A work of the Missionaries of God's Love, the Areté Centre was founded in 2019 by Fr Chris Ryan MGL, who dreamed of a centre to form people as leaders in the Church's evangelising mission.
The program draws on Fr Ryan's practical experience and doctoral research in evangelisation and leadership formation. The faculty consists of dedicated teachers from the Missionaries of God's Love, including priests, sisters, and lay leaders, who provide formation.
"Forming and equipping lay leaders who are passionate about sharing Christ's love with others is the key to church renewal," Fr Ryan said.
"It is often difficult for parishes to fulfil this mission independently. So, the foundations program can provide this formation and give students the knowledge and skills necessary to become effective instruments of renewal in their own parish settings."
Details: aretecentre.org.
FULL STORY