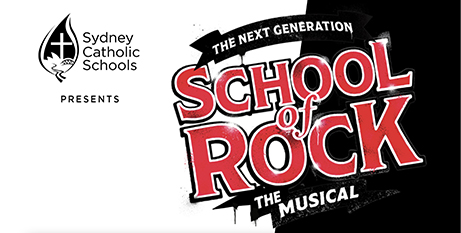 Sydney Catholic Schools says "with the benefit of hindsight" it would not have staged a musical portraying a disrespect for authority and a same-sex relationship for its system-wide production. Source: Sydney Morning Herald.
Sydney Catholic Schools billed its production of School of Rock as taking school musicals "to a whole new level". For the first time, about 3000 of its students came together for a "once in a lifetime" extravaganza in front of an estimated 20,000 students and parents.
The chief executive of Sydney Catholic Schools, Tony Farley, has sent about 80 letters in response to complaints.
"There have been some complaints raised regarding the content of the show and the suitability for some younger members of the audience," Mr Farley said. "With the benefit of hindsight, we would not have chosen this particular musical."
"Concerns have included language used in the show that is clearly unacceptable in a school or family setting, adult themes that are alluded to in the show which are in no way endorsed by Sydney Catholic Schools, and disrespect for authority that caused some concern.
"Sydney Catholic Schools sincerely apologises and takes responsibility for any elements which caused offence and are undertaking a full review of all aspects of the production which will ensure that a situation such as this will not occur again."
School of Rock was the first show put on by students from across the Sydney Catholic Schools system, with 3000 students putting on four performances at Qudos Arena at Sydney Olympic Park last week, each in front of an audience of about 5000 students and parents.
FULL STORY
Same-sex couple prompts backlash to Catholic schools' musical (By Jordan Baker, Sydney Morning Herald)
RELATED COVERAGE
Sydney Catholic Schools facing backlash for same-sex scene in production (The Australian)