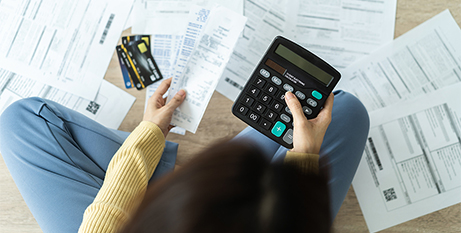 The war in Ukraine, the pandemic and extreme weather events are among the factors contributing to "terrifying" soaring costs of petrol, electricity and gas, says Australian Catholic University's Andrew Papadimos. Source: The Catholic Weekly.
Virtually all Australians will suffer from the Albanese Government's predicted rise of 50 per cent in family's power bills plus rising costs of virtually everything else over the next two years, Dr Papadimos, a lecturer in economics and international business, said.
"Even for people with higher incomes, power costs will take a big chunk of their budget. It's tough for everybody no matter what their income," he said.
Dr Papadimos said that supply chain issues due to the pandemic, and the war, combined with the ravaging of local crops due to bushfires and floods added to the snowball effect this year of raising the prices of everyday items.
He believes that changing government regulation of the electricity and gas markets and investing in green technologies will ultimately make our power costs cheaper, but in the meantime there will be no short-term relief for stretched family budgets.
"Re-regulating gas and electricity takes time and the Government is trying to balance its budget, so there will be a lag of at least a few years before they can do anything," he said.
"The only real relief people can get is maybe government subsidies or tax relief for those who are most affected, but then that will only be really short-term relief. Certainly in the long term we'll see better days but in the short to medium term it's going to be a very bumpy ride."
FULL STORY
No relief anytime soon on power (By Marilyn Rodrigues, The Catholic Weekly)