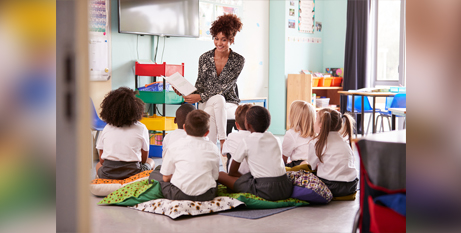 The National Catholic Education Commission and Australian Catholic University have welcomed the draft National Teacher Workforce Action Plan released yesterday by the federal Education Minister Jason Clare.
The draft national plan follows months of roundtable discussions and is being released for stakeholder feedback before the final policy is agreed on in December, ABC News reported.
It is a response to escalating education workforce shortages, with the Albanese Government predicting that if nothing changes, there will be about 4000 fewer teachers than required by 2025.
"Catholic education has been involved in the consultation and development of the draft plan to attract, train and retrain teachers," National Catholic education acting executive director Sally Egan said.
"This is an important issue and an opportunity to respond to teacher workforce challenges and to recognise the vital role teachers play within our schools, educating and supporting more than 785,000 students in Catholic schools across Australia.
"It is critical that we grow and strengthen the teaching profession to improve student learning outcomes."
Ms Egan said Catholic education was optimistic the draft action plan will create a greater alignment between the academic program in universities and successful practical experience that will lead to better quality Initial Teacher Education.
"It is a positive step towards addressing the teacher shortage and ensuring there is a qualified teacher in front of every student every day," Ms Egan said.
"We are looking forward to ongoing cooperation and participating in workforce action plan pilots in due course."
Mr Clare told the ABC the plan would cost more than $300 million, including a number of big-ticket items already announced in the federal budget.
Australian Catholic University also welcomed the plan. Faculty of education and arts executive dean Professor Mary Ryan said the plan included practical initiatives designed to meet the challenges facing the teaching profession.
"Many of these measures mirror approaches taken at ACU to ensure we provide quality initial teacher education programs that deliver classroom ready teachers who are confident to teach all subject areas, manage classrooms, work with families, and meet students' diverse needs," Professor Ryan said.
FULL STORY
Catholic education looks forward to collaborating with the sector on the draft National Teacher Workforce Action Plan (NCEC)
ACU welcomes Draft National Teacher Action Plan (ACU)
Catholic sector welcomes plan to boost teacher numbers (ABC News)