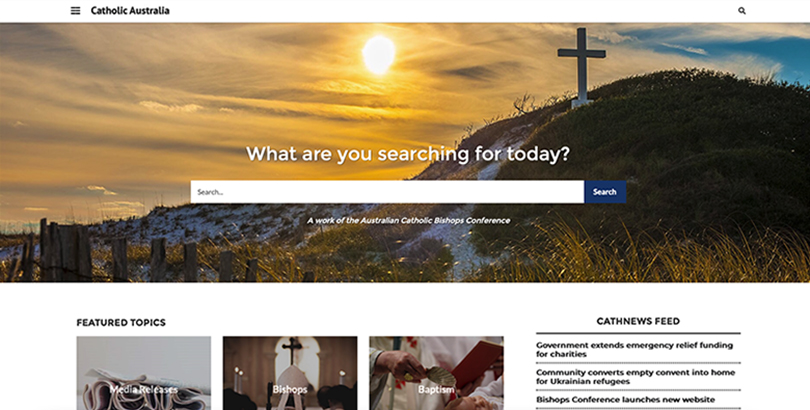 The Australian Catholic Bishops Conference has launched a new website – with the address catholic.au – bringing together the catholic.org.au and catholicaustralia.com.au websites. Source: ACBC Media Blog.
The site, known as Catholic Australia, was unveiled during the Bishops Conference's plenary meeting in Sydney this week.
Speaking at the plenary meeting, Bishop Delegate for Media Archbishop Patrick O'Regan said catholic.au is the product of many months of hard work.
He explained that the new website is built around a powerful search engine, a clear directory of the Bishops Conference and its work, and a catalogue of educational content that will continue to grow.
"catholic.au immediately and clearly invites visitors to explore that suite of content, but it also offers the more traditional menu options to navigate through the site," Archbishop O'Regan said.
"The launch of the site this week is the next phase of the journey that has brought the Conference to this point, and we look forward to seeing how it will evolve in coming months and years."
That evolution will include the development of new sites for some of the Bishops Conference's key agencies and offices, which will launch in 2023.
Archbishop O'Regan congratulated the Bishops Conference's Media and Communications Department and Digital Technology Office for their work on the project.
Visit the new website at www.catholic.au.
FULL STORY
Bishops Conference launches new website (ACBC Media Blog)