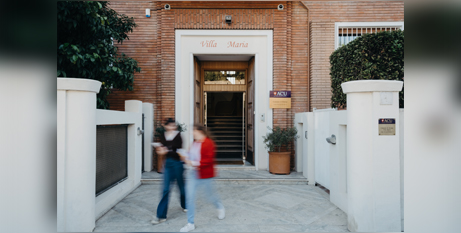 Two of the world's oldest cities will become classrooms for 25 Australian students participating in a once-in-a-lifetime immersion program this week with Australian Catholic University.
The small group of high school leaders and leavers from Catholic schools in Sydney and Melbourne will travel to Rome and London from Thursday for a three-week immersive learning program. While in Europe, the 25 students will explore the Catholic tradition and the story of Western civilisation to deepen their understanding of the ideas that have shaped society, culture and politics in the West. Four teachers from Sydney, Melbourne, and Canberra-Goulburn archdioceses will also be joining the experience.
Michael Casey, director of ACU's PM Glynn Institute, said the immersion program would give the school leaders and leavers a rare opportunity to retrace the story of Western civilisation and learn how it applies to them.
"An important foundation of leadership and service is knowing the story that belongs to you," Dr Casey said. "For all Australians, a big part of our heritage and identity is the Western tradition.
"The idea behind this program is to strengthen the faith of these young leaders as they prepare to leave school by opening up for them the tradition to which they belong. The program helps them to connect some of the dots to better understand the world they live in and how to navigate it when they leave school."
Now in its third year, the program is open to committed young Catholics who have a record of leadership and service to their school, parish or local community. This is the first year school leaders from the Melbourne Archdiocese are participating in the program.
FULL STORY
School's not out for Catholic students setting up classes in London and Rome (ACU)