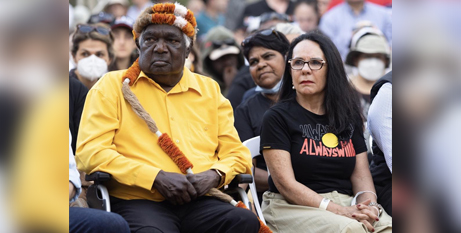 The Albanese Government has published details about how it is working with states, territories and First Nations organisations to reduce Aboriginal disadvantage in key areas. Source: The Australian.
This includes funding early childhood programs to arrest the decline in the proportion of Aboriginal and Torres Strait Islander children who are ready for school in the year they turn five.
The first national report of the new national agreement on Closing the Gap includes known data about the health and wellbeing of Indigenous Australians, including that in 2021, 34.3 per cent of Indigenous children started school developmentally behind, a decrease from 35.2 per cent in 2018.
The report also sets out what steps are being taken in response. For example, the Commonwealth Government is spending an extra $81.8 million on a program to help Aboriginal and Torres Strait Islander children aged zero to five get ready for school.
The report documents responses in other areas where disadvantage is either widening or not reducing at a satisfactory pace. It shows the incarceration rate for Indigenous adults is not falling as intended, work to reduce the number of Indigenous children in out-of-home care is failing and the alarmingly high rate of Indigenous suicides is also not reducing as hoped.
"The numbers in the annual report tell an important story – a story of mixed progress," Indigenous Australians Minister Linda Burney said yesterday.
"We see heartening progress in areas like babies born with a healthy birthweight and children enrolled in preschool but we also see a disappointing lack of progress in a number of other areas, including out-of-home care and adult imprisonment."
FULL STORY
Report on revamped Closing the Gap 'a story of mixed progress' (By Paige Taylor, The Australian)