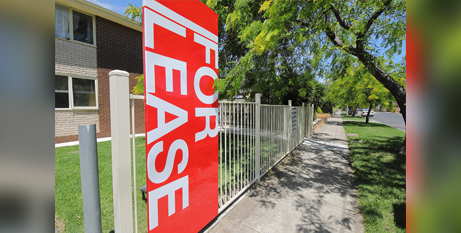 Housing stress is on the rise in Australia, as tenants grapple with "unsustainable" rent increases that are outpacing wages. Source: The Guardian.
The latest annual Rental Affordability Index, released yesterday, shows more than 40 per cent of low-income households are now in rental stress and struggling to find money to pay for food, heating and healthcare.
The index is a key annual indicator of rental affordability relative to household income. If a tenant spends more than 30 per cent of their income on rent, they are considered to be in housing stress.
Regional areas have been the hardest hit by decreasing rental affordability, the report found.
But each capital city has also taken a blow, with Hobart continuing to be the least affordable city due to inadequate supply pushing prices above wages.
Rental affordability across Sydney has steadily fallen in the past year after moderate improvement during Covid lockdowns and remained "critically unaffordable" to a significant proportion of renters.
The least affordable suburbs were Bondi, Darling Point and Vaucluse.
Brisbane, for the first time, was considered "moderately unaffordable" and Perth was at its lowest rental affordability rate since 2016.
Melbourne, while experiencing a decline to pre-pandemic levels of affordability, was the most affordable capital city in Australia with average rental households having a gross income of $101,300.
The chief executive of National Shelter, Emma Greenhalgh, said those bearing the brunt of the rental crisis were people on low incomes and income support payments.
Data shows 42 per cent of low-income households are now in rental stress, compared with 35 per cent in 2008.
FULL STORY
Brisbane, Hobart and Sydney become least affordable cities for renters as regional centres also suffer (By Caitlin Cassidy, The Guardian)
RELATED COVERAGE
Australia's rental crisis laid bare in damning report (The Australian)
'Forced to move away from family and friends': Rental affordability slides (Sydney Morning Herald)