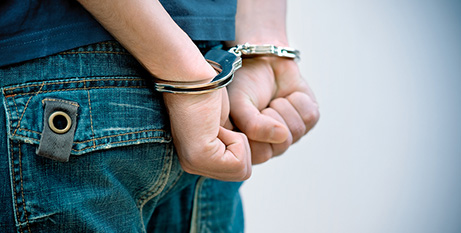 The Northern Territory Government has passed legislation to raise the age of criminal responsibility from 10 to 12, with changes to come into effect in the second half of next year. Source: NT News.
Rather than being criminally charged and detained, offending children under the age of 12 will be referred to intervention and family support programs.
Programs such as Back on Track, youth diversion camps and restorative conferencing are already in place.
Attorney-General Chansey Paech has also committed to reviewing the legislation in two years' time, which could mean the age would be raised further to 14.
Chief Minister Natasha Fyles told parliament on Tuesday the Territory's existing laws set up the most vulnerable children to fail.
"The earlier a child enters the criminal justice system, the more likely they are to reoffend," Ms Fyles said.
"When you sentence a 10 or 11-year-old child to prison, you are not sentencing them to rehabilitation, to a life of better behaviour.
"You are sentencing them to increased behavioural problems … the evidence shows us, a life of criminal activity."
The landmark reform honours some recommendations of the Royal Commission into the Protection and Detention of Children in the Northern Territory, which was handed down five years ago.
However, it falls short of the commission's recommendation that only children younger than 14 who have been convicted of a serious and violent crime, and who pose a serious risk to the community, be detained.
Australia has one of the lowest ages of criminal responsibility in the developed world.
The Country Liberal Party was strongly against the legislation. Opposition Leader Lia Finocchiaro said the reform did not represent the views of most Territorians.
FULL STORY
Northern Territory government raises age of criminal responsibility from 10 to 12 (By Annabel Bowle, NT News)