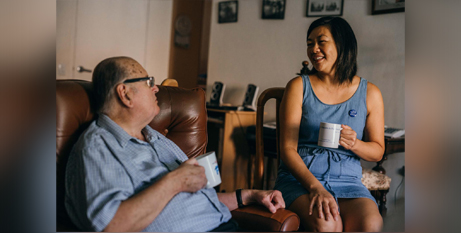 International Volunteer Day provides an opportunity to celebrate the contribution of St Vincent de Paul Society members and volunteers to Australian life and society, writes national president Claire Victory.
Every day, St Vincent de Paul Society members and volunteers give their time and energy to support Australians in need and to create a fairer Australia.
For many, this work is an expression of their faith, through which they aspire to live the Gospel message by serving Christ in the poor with love, respect, justice, hope and joy, and by working to shape a more just and compassionate society.
Our members offer a range of services including housing support and emergency accommodation, meals, emergency relief and connection to employment services.
They also provide the equally valuable but intangible offering of solidarity—of genuine relationship, true encounter, and restored dignity — as they sit with people during their darkest night.
That is why the theme of International Volunteer Day this year — "solidarity through volunteering" — is particularly relevant to the work of the St Vincent de Paul Society in Australia and why it provides a timely opportunity to reflect on the connection between volunteerism, faith and Catholic Social Teaching.
As an organisation and as proud Vincentians, our work is informed by Catholic Social Teaching, which reminds us that as brothers and sisters in Christ, as sons and daughters of God, we all have equal and infinite dignity, and that we are also all in need of healing.
There is no artificial hierarchy or divide between our members, volunteers and the people experiencing poverty or disadvantage that they serve, whom we call companions.
The profound opportunity it offers for mutuality — to sit with a person experiencing poverty or disadvantage and to truly encounter each other, so that both transformed and healed by the interaction.
FULL STORY
International Volunteer Day (St Vincent de Paul Society)