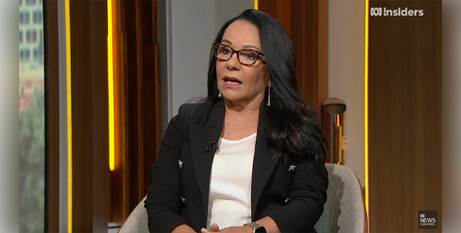 Further details about what an Indigenous Voice to Parliament would look like and how it would affect communities will be released before the referendum. Source: Sydney Morning Herald.
Indigenous Australians Minister Linda Burney said Australians would be "well informed" about what they were voting for when they go to the ballot box.
"They will well understand the reason for the Voice to improve the life outcomes for First Nations people, but also issues around how it will work," she told the ABC's Insiders program.
"And, importantly, what it will mean in uniting this country."
Burney said she wouldn't get ahead of the working groups tasked with refining the detail, but it was clear what the Voice will be and will not be.
"It will not have a veto right of the parliament," she said.
"It's advisory and it will also not have a program delivery function."
The federal National Party has already come out against the establishment of the Voice to Parliament.
Indigenous Coalition Senator Jacinta Price said a Voice to Parliament would create more division and called for more practical measures to address disadvantage.
But the Nationals aren't unified in their opposition. Federal MP Andrew Gee said he would support the Voice, as would the West Australian branch of the party.
The Liberals maintain they want to see more detail about the proposal before coming to a definitive position.
FULL STORY
More details on Voice to Parliament to be released before referendum (By Dominic Giannini, AAP via Sydney Morning Herald)