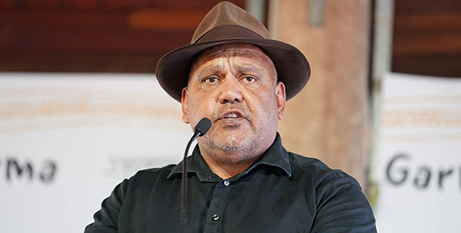 Australians' support for an Indigenous Voice to Parliament has fallen from 53 to 47 per cent after a political row over how it would work, putting the proposal in danger of defeat at a referendum. Source: The Age.
Only 13 per cent of voters are confident they understand the plan for constitutional change to give First Nations people a bigger say in national affairs, heightening the debate about whether the federal Government should reveal more details to build popular support.
But an exclusive survey for Nine Newspapers shows 60 per cent of voters would back the Voice if forced to answer only "yes" or "no" in a choice akin to a referendum (with no "undecided" option), although this has fallen from 64 per cent over four months.
Indigenous leader Noel Pearson warned on Monday that Australia would lose the chance for reconciliation forever if the Voice were defeated at a popular vote, as concerns about law and order in Alice Springs fuelled the debate over how the reform would help achieve practical change for First Australians.
Opposition Leader Peter Dutton called for more detail about the Voice and urged Prime Minister Anthony Albanese to visit Alice Springs and send more police to bring order to the city, while Mr Albanese argued the Voice would ensure Indigenous people were consulted on policies such as education, health and housing.
FULL STORY
Support for Voice slips as voters await more detail (By David Crowe, The Age)
RELATED COVERAGE
Coalition 'games on Indigenous voice will blow it up', says Noel Pearson (The Australian)