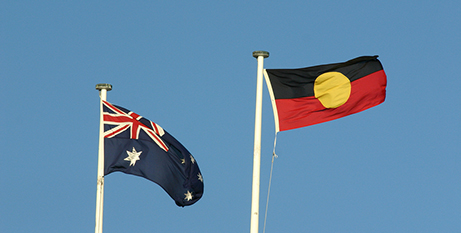 Migrants will be told to vote "yes" for an Indigenous Voice at religious services, in ethnic newspapers and through non-English radio stations, while No campaigners will tell migrants to reject the notion that Australia is racist. Source: The Age.
The No campaign's Indigenous leader, Warren Mundine, said ethnic communities would be receptive to the argument that the Voice was an elitist project that talked down the country, as he argues that migrants should also be recognised in the constitution.
Signalling a divisive fight to win the votes of new Australians, ethnic community leader Carlo Carli suggested Mr Mundine's pitch was a red herring designed to pit immigrants against Indigenous Australians.
The Federation of Ethnic Communities' Councils of Australia (FECCA), tied to many hundreds of local community groups, has planned a major Voice drive alongside a key referendum group led by Uluru Statement co-author Megan Davis to mobilise thousands of migrant leaders to spruik the Voice through trusted local channels.
Mr Mundine, who has brought together several groups to create the Recognise A Better Way body, supports symbolic constitutional recognition of Indigenous Australians but opposes the Voice advisory body as the vehicle. He has proposed the recognition of First Nations and migrant Australians in the preamble of the constitution, an approach rejected by Indigenous leaders during the Uluru consultation process.
Mr Mundine argued a constitutional recognition that "praised" one group of Australians, being First Nations people, should be accompanied by recognition of migrants.
FULL STORY
Yes and no Voice campaigns battle it out for the migrant vote (by Paul Sakkal, The Age)
RELATED COVERAGE
What to expect from the Yes and No campaigns for the Voice (Sydney Morning Herald)