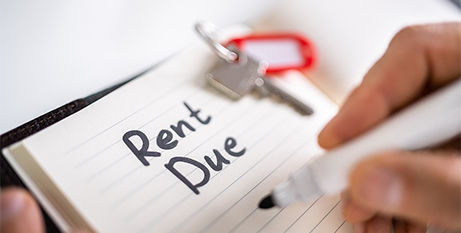 A national coalition of welfare organisations has called on the Albanese Government to increase rent assistance payments by at least 50 per cent as more Australians seek financial assistance to pay for housing. Source: ABC News.
Everybody's Home wants the Government to increase Commonwealth Rent Assistance as well as make a long-term commitment to further invest in social housing.
Its campaign partners include many Catholic organisations, such as the St Vincent de Paul Society, Jesuit Social Services, Sacred Heart Mission and St Vincent's Health Australia.
Campaign spokesperson Maiy Azize says the Productivity Commission's latest data shows the rental assistance payment isn't enough to lift renters out of housing stress.
"It has been decades since there was a real boost to rent assistance," Ms Azize said.
She said the people who needed the payment most, including JobSeeker or Youth Allowance recipients, were often left out.
Even Australians who usually would be considered "strong tenants" are finding themselves unable to get a rental, as property managers report the crisis is the worst they have seen.
Almost one in two recipients of Commonwealth Rent Assistance – about 44 per cent – are in rental stress, data from the Productivity Commission's latest report on government services shows.
People are in rental stress when they spend more than 30 per cent of their income on rent.
The Productivity Commission report also shows that nearly 72 per cent of rent assistance recipients would have experienced rental stress without the payment.
In a statement, Social Services Minister Amanda Rishworth said rent assistance was indexed to CPI twice a year to keep pace with increases in the cost of living. She said the Government announced in November that an "Economic Inclusion Advisory Committee will review the adequacy, effectiveness and sustainability of income support payments ahead of every federal budget".
FULL STORY
Families are falling short, even with federal government rental assistance (By Emma D'Agostino, ABC News)