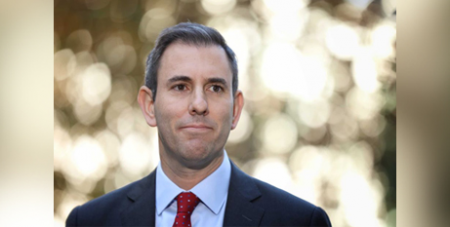 Federal Treasurer Jim Chalmers is working on plans to attract banks and superannuation funds to set up a social impact investing fund in the May Budget to tackle "entrenched disadvantage". Source: Australian Financial Review.
A social impact investing fund would aim to improve education, disability care, aged care and homelessness, and deliver social benefits and financial returns to investors.
Securing money from the private sector would also help a fiscally constrained Labor government achieve its social policy objectives without blowing the budget.
Prime Minister Anthony Albanese and Dr Chalmers are understood to be closely considering recommendations from the federal Government's Social Impact Investing Taskforce led by former Macquarie banker Michael Traill.
The major banks have expressed in-principle support for considering seed equity funding for a social impact investing "wholesaler", which may require $200 million of private funding, potentially to be matched by a similar amount from the Government.
Dr Chalmers said in his 6000-word essay for The Monthly that, "We will try to expand the role for impact investing".
"Across the social-purpose economy, in areas such as aged care, education and disability, effective organisations with high-quality talent can offer decent returns and demonstrate a social dividend – but they find it hard to grow because they find it hard to get investors.
"If we could redesign markets for investment in social purposes, based on common metrics of performance, many more well-run 'for purpose' organisations could get much more of the growth capital they need.
Dr Chalmers told the Guardian podcast broadcast on the weekend the May Budget would have "a much bigger focus" on entrenched disadvantage in Australia's most vulnerable communities.
FULL STORY
Chalmers taps banks and super to fix social disadvantage (By John Kehoe, Australian Financial Review)