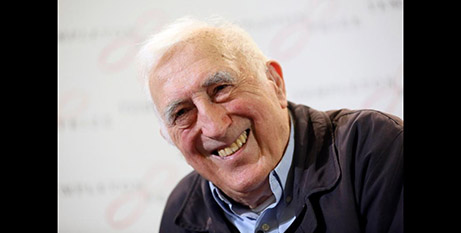 An independent commission set up by L'Arche International has released a report on the abuse carried out by Jean Vanier, the founder of the first L'Arche communities where people with and without learning disabilities live together. Source: The Tablet.
The commission found that at least 25 women "experienced sexual contact with Vanier which was part of a continuum of confusion, control and abuse" between 1950 and his death in 2019.
Evidence of abuse by Vanier was first revealed by an inquiry in 2020. The commission's 900-page report, published on January 30, finds that he belonged to a "sectarian group" in the L'Arche Trosly community in France with "distorted pseudo-mystical beliefs and a culture of deliberate secrecy".
The group was influenced by the "deviant mystic" Thomas Philippe, a Dominican priest who also committed abuse.
In a letter to all members of L'Arche, the heads of the international organisation, Stephan Posner and Stacy Cates-Carney, said that the abuse was "in total contradiction with the elementary rules of respect and integrity of persons, and contrary to the fundamental principles of our communities".
They continued: "We recognise our institutional responsibility for failing to spot these abuses, report them and forestall them.
"At the same time, we feel that our founder's adherence to the doctrines of Thomas Philippe and the reproduction of his practices, their concealment and the lies that followed, constitute a serious breach of trust towards L'Arche and its members."
The commission reports that with the founding of L'Arche in 1963, Vanier entered into "an unexpected dynamic, and embark[ed] on a path of which he did not expect the fruitfulness".
None of the 25 women whose abuse is recorded had learning disabilities, nor did the commission find any evidence of abuse of people with learning disabilities.
FULL STORY
L'Arche publishes Vanier abuse report (By Patrick Hudson, The Tablet)