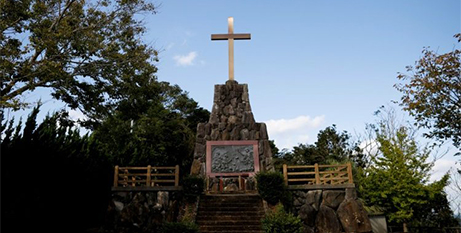 Descendants of Japanese Christians who endured persecution in the 17th to 19th centuries have launched an initiative to showcase traditional Christian rites and rituals, which they say are forgotten due to declining followers and modernisation. Source: UCA News.
The video recordings will feature baptisms, Easter, and other rites in a traditional format that were followed by persecuted "hidden Christians" or Kakure Kirishitans during the Edo period (1603-1867) and until the last few decades, The Yomiuri Shimbun reported on Saturday.
Kazutoshi Kakimori, 76, a descendant of Kakure Kirishitans who is involved with the project, said that they aim to use videos to show future generations how the rites and rituals were practiced by their ancestors.
"Objects won't be enough to adequately pass down ancestors' faith to future generations. We want to re-enact the events of those days as faithfully as possible while we are still physically able to do so," Mr Kakimori said.
The move from Mr Kakimori and his team of Catholic priests comes amid a population decline in Japan and the weakening of religious beliefs in the wake of modernisation.
The Kakure Kirishitan rites have ceased to be held among its followers, Mr Kakimori said, adding that the traditional rites and rituals face a threat of extinction as the elders who still know about them are dying.
Today, descendants of Kakure Kirishitans are concentrated mostly on Naru Island of Nagasaki. The population has reportedly dropped from 9000 in 1960 to only 1900 at present.
Mr Kakimori's team will use traditional attire worn during the period based on photos, videos, and other documents that are available to them.
The group plans to re-enact the rite, rituals, and prayers and then record them in videos with subtitles and explanations that can be used as instructional material.
FULLSTORY
Videos to feature traditions of Japan's 'hidden Christians' (UCA News)