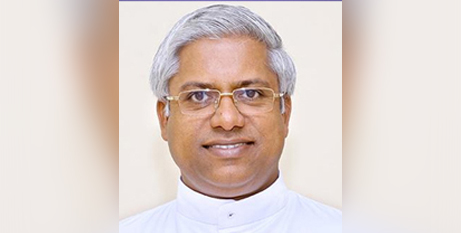 Catholic bishops in southern India have deplored the burning of the Bible by a Muslim man who also uploaded video footage of it on social media. Source: UCA News.
Kerala state police arrested the accused after the communally sensitive video footage went viral.
"It is a deliberate attempt to create communal discord and he should be punished," Fr Jacob G. Palakkappilly, the spokesperson of the Kerala Catholic Bishops Council said yesterday.
Fr Palakkappilly appreciated the quick action by the police but demanded that the man be tried for attempting to disrupt peace.
"This is a very heinous act," the priest said while pointing out that the same man had removed the statues of infant Jesus and others from a crib in a government hospital last Christmas.
The man identified as Mohammed Mustafa, a resident of Kerala's Kasargod district, is seen in video footage burning a Malayalam language copy of the Bible.
He is also heard saying that his act is in retaliation to the burning of a copy of the Quran in Sweden last month. Far-Right Danish politician Rasmus Paludan reportedly committed the act outside the Turkish embassy in Stockholm.
Enraged Muslims in many parts of the world staged protests against the act but those in India desisted from reacting in a similar manner.
The accused is said to be mentally unstable but many now believe he may be creating a false impression to escape the law.
Fr Palakkappilly appealed to every law-abiding citizen to condemn such acts and ensure peace and harmony in society.
FULL STORY
Indian Catholics demand strict action in Bible burning incident (UCA News)