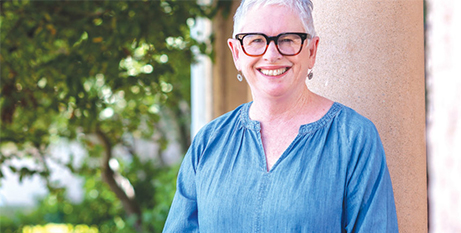 Former South Australian Catholic education leader Monica Conway has been appointed as the inaugural chair of Adelaide's Diocesan Pastoral Council. Source: The Southern Cross.
Ms Conway was an assistant director at Catholic Education SA up until last year and was an Adelaide Archdiocese member of the Plenary Council.
In her 10 years as assistant director, Ms Conway had a range of portfolios and most recently led the Catholic Identity Section which includes teams that focus on religious education, spiritual and religious formation of leaders and staff, youth ministry and family faith formation.
She is an experienced school principal and Catholic education leader who worked at the Catholic Education Office for 17 years, during which she led a number of identity, learning and school improvement initiatives.
On her appointment to the role of chair of the DPC, Ms Conway said she was looking forward to working with the members of the council to actively respond to the Diocesan Assembly recommendations and Plenary Council decrees.
"Inspired by the listening, dialogue and discernment that has happened over the past few years and our commitment to synodality, I think we are in a very good position to be able to work together in response to the needs and desires of the people in the Adelaide Archdiocese," she said.
"As a Diocesan Pastoral Council we will hold synodality as a central principle for our conduct and action and I look forward to sharing our progress with the wider Diocesan community as we move forward together."
Public sector governance professional Stephen Bampton will take on the deputy role.
FULL STORY
Lay leaders to steer Pastoral Council (By Jenny Brinkworth, The Southern Cross)