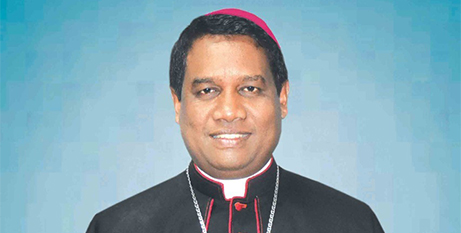 A Catholic bishop has hailed the move to curb child marriages in India's northeastern state of Assam, amid international agencies reporting millions of child marriages in the country. Source: UCA News.
Police in Assam launched a crackdown against child marriages on February 3 and rounded up more than 3000 people, including Hindu and Muslim priests who officiated the child marriages in the state, bordering Muslim-majority Bangladesh.
"We appreciate the step taken by the state Government to eradicate child marriages," Bishop Albert Hemrom of Dibrugarh in Assam said.
Bishop Hemrom said the Government should have planned its action with greater care as among those arrested were adults who were married when they were as young as five or six years old.
The prelate also expressed concern for the people who are being arrested as they will be lodged in overcrowded prisons, which lack basic facilities like clean water and toilets.
Bishop Hemrom said the Catholic Church fights against the social evil of child marriage.
"We have started an awareness program at the parish and diocesan level. We should collectively fight against this practice," he said.
In a tweet on February 13, Assam chief minister Himanta Biswa Sarma said the crackdown had made 3015 arrests and said the "drive against this social evil will continue".
Opposition parties have termed the arrests of teenage husbands and their family members as an "abuse of law" for political gain.
Hindu leader Anand Baba, along with child activists and healthcare workers, held a seminar on the ill effects of child marriage in Assam on February 12. He told the gathering that "We must eliminate this practice completely from society".
FULL STORY
India's religious leaders hail drive against child marriage (UCA News)