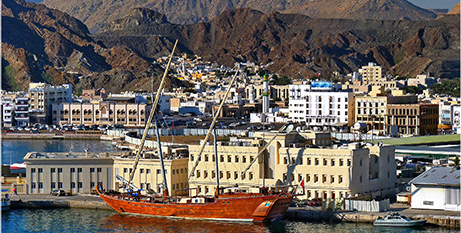 In another sign of Pope Francis' consistent outreach to Islam, the Vatican has established full diplomatic relations with Oman, further extending the Holy See's relations with the Arab and Muslim worlds. Source: Crux.
In a joint statement published on February 23, both sides said the move was born of a desire to promote "mutual understanding and further strengthening friendship and cooperation" and voiced confidence that the decision serves the interests of both nations.
They said that a Vatican apostolic nunciature in Oman and an Omani embassy to the Holy See would soon be established, and envoys named to fill the new posts.
With this announcement, the Holy See now enjoys diplomatic relations with every country on the Arabian Peninsula apart from Saudi Arabia. In total, the Vatican now has diplomatic relations with 184 of the 195 nations recognised by the UN, which includes 193 member states and two observers, the State of Palestine and the Holy See.
Beyond Saudi Arabia, the nations with which the Vatican does not yet have full diplomatic relations include China, North Korea, Vietnam and Afghanistan.
Oman, a Sultanate, is bordered by the United Arab Emirates, Saudi Arabia and Yemen, as well as the Gulf of Oman and the Arabian Sea.
Pope Francis has made outreach to the Arabian Peninsula a priority, having visited the United Arab Emirates in 2019 and the Kingdom of Bahrain last November. In both places, he participated in high-level interfaith meetings aimed at promoting dialogue among religions.
In Abu Dhabi, the Pope signed a joint "Document on Human Fraternity" with the Grand Imam of al-Azhar, Ahmed el-Tayeb, which has become the basis of his outreach to the Muslim community, and is often quoted by Francis when he visits Islamic nations.
FULL STORY
Expanding outreach to Islam, Vatican establishes diplomatic ties with Oman (By Elise Ann Allen, Crux)