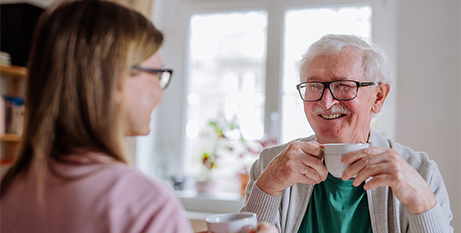 Working Australians with an elderly loved one would prefer more flexible employment arrangements than a newly enshrined right to extended unpaid carer leave, the Productivity Commission says. Source: The Australian.
The commission says fewer than 8500 people would be expected to use an entitlement to extended unpaid leave to give additional care to their loved one, but the new workplace right would impose additional costs and cause potential disruptions for businesses.
It would not help to reduce the high demand for formal care, the commission said in a new position paper, "A case for an extended unpaid carer leave entitlement?".
The aged care royal commission recommended an inquiry into the issue in its final recommendations in 2021, noting there was no minimum statutory entitlement for an employee to take extended unpaid leave for an older family member or close friend.
In February last year, then treasurer Josh Frydenberg asked the Productivity Commission to examine the issue, including whether it would help with the shortage of formal care.
The position paper proposes a model of extended unpaid carer leave that would entitle employees who had been with an organisation for at least a year to 3-12 months' unpaid leave to care for a loved one.
Based on international experiences, however, it concluded few employees would take advantage of the new entitlement.
Extended unpaid leave is not the highest priority for a majority of carers, Commissioner Martin Stokie said, and of more interest was finding flexible working arrangements.
Changes to strengthen the right to request flexible work in the National Employment Standards starting in June are expected to provide carers with greater workplace flexibility.
A final report is due to go to the government in May.
FULL STORY
Right to unpaid carer leave would affect very few, says Productivity Commission (By Stephen Lunn, The Australian)