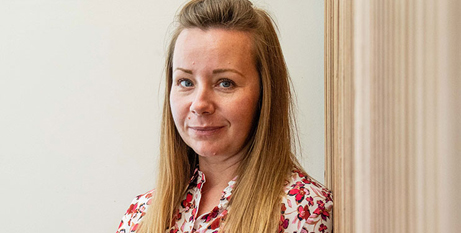 A Ukrainian refugee whose small town was among the first to be bombed by Russian forces is fulfilling her dream to study humanities, thanks to an innovative Australian Catholic University program. Source: Catholic Leader.
Nataliya Borulko and her two daughters were confined to their apartment building's basement when Russian forces invaded Ukraine on February 24, 2022.
Ms Borulko's town was occupied by Russian forces the day after she fled with her daughters. Throughout the ordeal, Ms Borulko's only plan was to survive the war.
"We didn't care about the food, how we looked, about the toilet, or the bathroom – it was only what was the next action to survive," she said.
A little over one month after fleeing Ukraine in March 2022, Ms Borulko accepted a temporary Humanitarian Visa from Australia, and was settled in Brisbane. Through her job advisor, assigned by Multicultural Australia through the Australian Government's Humanitarian Settlement Program, she learned about Australian Catholic University's Clemente program.
The program is a free, academically approved university course for people who would otherwise be excluded from tertiary education, including refugees like Ms Borulko. Students are offered subjects in humanities such as history, literature, philosophy and art, which can lead to a Certificate in Liberal Studies.
Clemente classes are small, with students meeting weekly with university lecturers as well as learning support volunteers or Learning Partners. Ms Borulko says the program's format allows students to be "absolutely free, truest versions of themselves".
"Clemente gives me a sense of belonging," she said.
FULL STORY
Ukrainian mum-of-two displaced by war chases her dream to study humanities in Brisbane (The Catholic Leader)