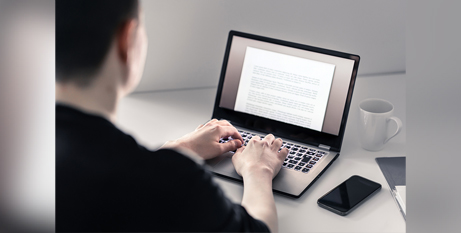 The national Kennedy Awards for outstanding journalism has introduced a new category, acknowledging the important role that human rights, day-to-day social issues and religion play in society.
From this year, Australia's best journalists will be able to submit their work in the award category "Outstanding Reporting on Human Rights, Social or Religious Affairs".
Sydney Archbishop Anthony Fisher OP said he was "thrilled to see an award for acknowledging journalists who highlight the important role religious faith plays in Australian life".
"Most Australians are religious believers and many of them give public expression to their faith by using their time, talents and funds to making things better for all Australians," Archbishop Fisher said.
It is a view shared by the President of the Australian National Imams Council, Imam Shadi Alsuleiman.
"Faith and religion have been part and parcel of mankind from the beginning and had contributed to the civilisation, prosperity and advancement of people and will continue to contribute for centuries to come. It is great to see the Kennedy Awards launching a new category recognising the great contributions of faith in this modern day and age."
NSW Jewish Board of Deputies chief executive Darren Bark thanked the organisers of the awards "for highlighting the positive contribution of religion in Australian society".
"This award is long overdue and will shine light on the important work of journalists across our country in reporting about matters that affect our diverse, multicultural communities. It is a step in the right direction."
Amnesty International Australia supporter engagement director Jez Hunghanfoo said his organisation welcomed "the acknowledgement of the importance of human rights in this awards program".
In a statement, the Kennedy Foundation said: "While a number of our existing categories could reward stories that may focus on social affairs issues, having an award that also sharpens the focus on matters that affect our society in a fundamental way acknowledges the importance of such journalism and the issues it exposes."
The 2023 Kennedy Awards entries open on May 1 with winners announced on August 18.
FULL STORY
Faith, rights and justice rewarded (Kennedy Foundation)