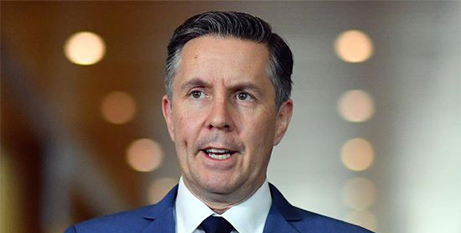 Federal Health Minister Mark Butler will speak at Catholic Health Australia's annual conference in Perth in August.
Mr Butler will address up to 300 board directors, chief executive officers and senior executives from CHA's hospital, aged and community care providers at the conference.
NSW Anti-Slavery commissioner James Cockayne and social commentator and demographer Bernard Salt will also speak at the conference.
Mr Butler was appointed Minister for Health and Aged Care in May 2022 and inherited a health system that had been operating under intense pressure for three years of COVID.
CHA chief executive Pat Garcia said he was looking forward to Mr Butler's address.
"The Minister brings a wealth of experience and insight to both the health and aged care sectors. He has served as Minister for Ageing and Australia's first Minister for Mental Health in the Gillard Government. He has written a book about Australia's ageing population and the challenges this poses to the care sector.
"We look forward to hearing his insights on our health and care system and how we respond to those challenges through our mission.
"CHA's national conference is shaping up to be an enlightening and informative event for our members."
FULL STORY
(CHA)