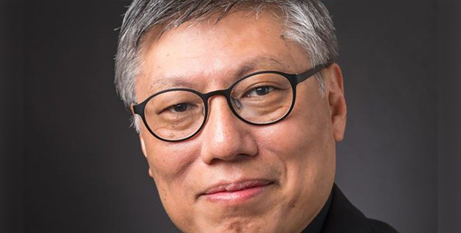 Hong Kong Bishop Stephen Chow Sau-yan SJ has clarified the remark he made on "loving one's country and Church" during his recent much-publicised visit to Beijing that sparked controversies. Source: UCA News.
Bishop Chow last month became the first Catholic bishop in Hong Kong to visit mainland China since the British government handed over the former colony to China in 1997.
On the final day of the visit to the Chinese national capital, which he made at the invitation from Beijing Archbishop Joseph Li Shan, Bishop Chow presided over the morning Mass.
During the Mass, media reports said Bishop Chow asked to "pray that the Holy Spirit will guide us so that we can learn how to love our country and our Church at the same time."
The quote was picked by a reporter, and it caused a stir in Hong Kong and beyond. Some media reports interpreted it as Bishop Chow's support for the state-backed Church in China.
"My 'stance' is being received with mixed emotions, which include sadness, disappointment, or even anger. But some also came forward with support since my return to Hong Kong," Bishop Chow said in a statement published by the diocesan news site, Sunday Examiner.
He admitted that "loving our country" is a core value espoused by the Chinese and the Hong Kong governments.
Like many, Bishop Chow said, he grew up in colonial Hong Kong, where "national sentiment and identity were hardly part of our awareness".
"Hence, expressing our love for our country was not steeped in our blood, so to speak. It should take quite some intentional efforts to make such a shift in our mindset," he said.
"We really need the Holy Spirit to teach us to love our country and our Church at the same time," Bishop Chow added.
FULL STORY
HK bishop clarifies 'loving one's country and Church' remark (UCA News)