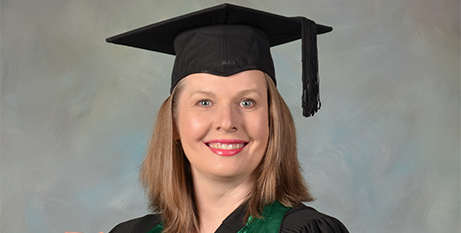 Canberra mum Nicole Seifert has graduated from university nearly three decades after she dropped out of high school, not least because a teacher told her she was "dragging the class behind". Source: Canberra Times.
"I just had anxiety about studying and some family issues so I didn't think university was for me," she said.
However, through resilience and determination, the 44-year-old can now call herself a university graduate.
Last month, Ms Seifert finally walked across the stage and received her university certificate in liberal studies from the Australian Catholic University in Canberra, almost 30 years after she left high school in year 11.
Starting university in 2019 at the age of 40 was daunting.
"I'd never stepped on a uni campus before, except to watch a band," she said. "And I hadn't written an essay in more than 20 years."
She achieved the milestone through the support of Clemente Australia, free community-based university courses designed for students who have experienced challenging life circumstances and had their education interrupted.
In Canberra, it is offered in partnership with the St Vincent De Paul Society and Australian Catholic University. The courses are available at no cost for people who would otherwise be excluded from tertiary education opportunities.
Marie Fisher, from ACU's Centre for Education and Innovation who volunteers as a Clemente lecturer, said the program reminded her of why she became a teacher – "to help our most vulnerable members of society achieve a good education, engagement experience and feel they are part of a caring community".
Clemente coordinator Amanda Ross, who is from the St Vincent de Paul Society Canberra/Goulburn, said the achievement of studying at a university level for someone living on the edge of society could be "truly transformative".
Details: Vinnies Clemente website.
FULL STORY
Belconnen mum graduates from uni, nearly three decades after dropping out of high school (By Megan Doherty, Canberra Times)