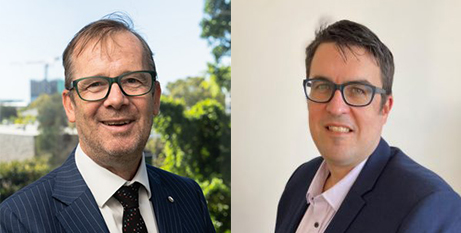 Catholic Health Australia and Caritas Australia have welcomed key commitments for the aged care sector and regional aid in the Albanese Government's Budget.
CHA aged care director Jason Kara said the $11.3 billion to fund increased wages for aged care workers was the centrepiece of a positive Budget.
"Tonight over 250,000 age care workers feel valued and respected, knowing that they will receive a much-deserved pay rise on 1 July," Mr Kara said.
"This changes the negative narrative that has been dominating the aged care sector. It's an excellent first step toward improving attraction and retention of aged-care staff."
"The Albanese Government and Aged Care Minister Anika Wells have demonstrated a real willingness to listen and engage with all stakeholders which will greatly assist the delivery of real improvements for aged care residents and an ageing population," Mr Kara added.
Caritas Australia's advancement director Richard Landels said there was "no doubt that we have seen an increase in the aid budget since the Albanese Government came to office".
"We commend the Albanese Government for their willingness to tackle complex humanitarian and development needs around the world," Mr Landels said.
"We're pleased to see a focus on climate change adaptation in this Budget. This will strengthen the ability of Pacific nations to withstand the shocks of climate change. Additionally, the $4 million increase for gender equality, disability, and social inclusion, along with an $8.8 million increase in Disaster Risk Reduction, is encouraging.
"We remain hopeful that the government will see the need for further commitment to the global hunger crisis. Displacement and hunger loom large, and the international community must act now to prevent catastrophe."
FULL STORY
Budget Changes Narrative on Aged Care (CHA via Mirage News)
Caritas Australia urges continued focus on the world's most vulnerable (Caritas Australia)