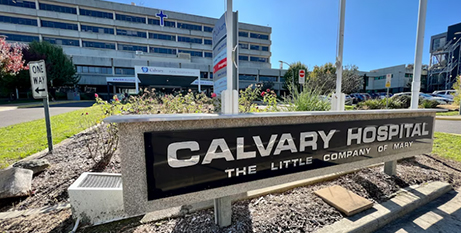 One of the country's top project managers has cast doubt on whether the takeover of Calvary Public Hospital Bruce could be completed quickly. Source: Canberra Times.
The ACT Government has said it will be in full ownership and control of Calvary Public Hospital Bruce by July 3, but experts in project management have cast doubt on this timeframe.
Kieron Hewitt, managing director of Initial Capital Projects, said the process could be started in that time – but not completed.
It would take months to assemble a team and even longer to complete the takeover, he said.
"To guarantee current operations, the hospital's project team would need a six- to 12-month period to hand over that asset," he said.
ACT Health Minister Rachel Stephen-Smith agreed "the timeline is short", but said it was still doable.
"The ACT Government would not have decided on this timeline if we believed it was not deliverable while maintaining patient safety and service delivery," she said.
Calvary has said its name could not continue to be used under the new ownership, so the hospital would need to be renamed on signs, forms and documents.
The legal status of the hospital would have to change. It is a not-for-profit private organisation run by a Catholic charity but would become, in effect, a nationalised enterprise.
Meanwhile, the campaign against the takeover continues to ramp up. There had been 3000 signatories to the "Save Calvary" petition by noon on Sunday, the campaign organiser said.
"The response has been huge," Fr Tony Percy said.
FULL STORY
Initial Capital Projects' Kieron Hewitt casts doubt over timing of ACT government's takeover of Calvary Public Hospital Bruce (By Steve Evans, Canberra Times)
RELATED COVERAGE
ACT health authorities are prepared to chat with Calvary staff but need invitation (Canberra Times)
Calvary Public Hospital Bruce chaplain Father Alex Osborne counsels unsure staff (Canberra Times)