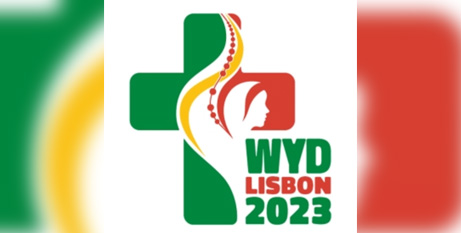 Pope Francis will travel to Lisbon in August for World Youth Day and will also visit to the Shrine of Our Lady of Fatima, the Vatican announced yesterday. Source: CNA.
Pope Francis is set to participate in World Youth Day from August 2 to 6 and is scheduled to visit Fatima on August 5.
The trip will mark the 86-year-old Pope's fourth World Youth Day after taking part in the international Catholic gatherings in Panama, Poland, and Brazil.
World Youth Day was established by Pope John Paul II in 1985. The weeklong celebration usually attracts hundreds of thousands of young people.
The event is typically held on a different continent every three years, with the presence of the pope. The Vatican previously announced that World Youth Day would be postponed by one year due to the COVID-19 pandemic.
Lisbon, the capital and largest city in Portugal, is about 120 kilometres from Fatima, one of the most visited Marian pilgrimage sites in the world where the Virgin Mary appeared to three shepherd children in 1917.
The theme of Lisbon's World Youth Day, which will take place August 1–6 is, "Mary arose and went with haste".
Pope Francis sent a video message to the teens and young adults preparing to attend this year's World Youth Day earlier this month.
"To participate in WYD is something beautiful," the Pope said. "Prepare yourselves with that enthusiasm. Put hope in that. Have hope … because one grows a lot at an event like WYD."
FULL STORY
It's official: Pope Francis will travel to World Youth Day, visit Fatima (By Courtney Mares, CNA)
RELATED COVERAGE
Pope to travel to Lisbon and Fatima for World Youth Day in August (Vatican News)