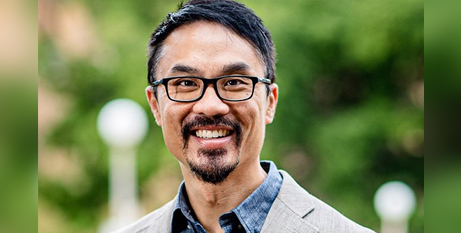 The Church in Europe, Latin America and Africa tends to dominate coverage of global Catholicism. However, Catholicism in Asia is no less noteworthy and will become increasingly significant in the decades to come, writes Daniel Ang. Source: The Catholic Weekly.
We have already seen an increasing Asian presence in our local churches, not only in our pews but also on the sanctuary.
Clergy and religious from the Philippines, India, Vietnam, Korea, and other parts of the region have arrived to form an integral part of our Church in Sydney and Australia.
Indeed, the intersection of Catholicism as the world's largest Christian religion with the Asian continent, the home of two thirds of the world's population and growing in political, cultural and economic influence, is just one of the realities that will be acknowledged at the Alpha Asia-Pacific regional gathering taking place in Kuala Lumpur, Malaysia, next month.
With a focus on the evangelising mission of the parish, I will be privileged to speak at and take part in the gathering, learning of the diverse and emerging forms of mission in Asia with 450 leaders from 20 countries, including clergy and lay leaders from India, Indonesia and Singapore.
Apart from the Philippines and Timor-Leste, Catholics in Asia are a religious minority — as are Christians more generally in the region.
There are an estimated 380 million Christians in Asia, representing 8 per cent of a total population of 4.5 billion.
Hence, the faith is lived out without the support of an extensive Christian presence or substantial institutional resources, and in full contact with the major Asian religions, dominant philosophies, and their adherents, including Hindus, Muslims, Buddhists, Taoists, and Shintoists.
Nonetheless, the vibrancy of Catholic and other Christian groups in Asia remains, as seen in the Syro-Malabar and Eastern Orthodox communities. The witness and evangelical energy of these churches are well known, not only in Asia but increasingly in our own dioceses.
FULL STORY
Daniel Ang: Christianity is integral to Asia (By Daniel Ang, The Catholic Weekly)