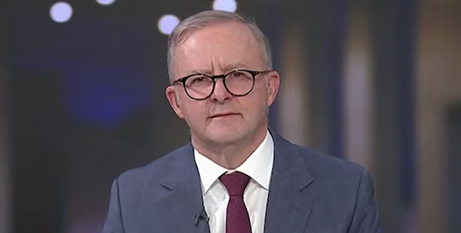 Prime Minister Anthony Albanese is seeking to place limits on the scope of the Voice to Parliament and executive government by assuring Australians its remit would be restricted to issues that "specifically or differently" affect Aboriginal people. Source: The Australian. 
The Coalition accused the Government of "desperately trying to retrofit its narrative" as Mr Albanese attempted to turn the political attack on the Opposition, amid a divisive debate over whether the Voice could advise on changing Australia Day.
With falling support for the Voice in the polls and confusion around, Mr Albanese said Attorney-General Mark Dreyfus's second reading speech on the Government's Constitution Alteration Bill would have "legal consequences" for any High Court interpretation of what the voice can advise on.
"I urge people to look at the words that are being put forward that make it clear the primacy of the Parliament," the Prime Minister said.
"I urge people to have a look at the second reading speech of the Attorney-General that has legal consequences, speaking about matters that affect Indigenous Australians differently.
"And I urge people as well, those opposite, to listen to the words of the person that this Leader of the Opposition appointed as shadow attorney-general (Julian Leeser): the voice is advisory. It won't be Moses handing down the tablets from the mountain. The Parliament will still be the democratic centre of our national life. The Parliament will still be supreme in matters of policy and law.
"I say to all Australians, Parliaments pass laws but it's people that make history and we have an opportunity to advance reconciliation in the last quarter of this year. I sincerely hope and call for Australians to vote Yes."
Opposition legal affairs spokeswoman Michaelia Cash said any suggestion the High Court would be constrained by a second reading speech was "highly optimistic".
FULL STORY
Anthony Albanese seeks to place legal limits on Aboriginal voice amid debate over Australia Day (By Rosie Lewis and Jess Malcolm, The Australian)