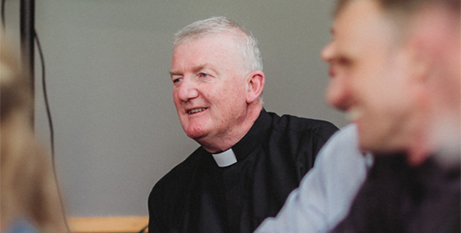 Pope Francis has appointed Christchurch priest Fr John Adams as the new bishop of New Zealand's Palmerston North Diocese. Source: NZCBC.
The appointment was announced in Rome yesterday and fills a vacancy created by the resignation of Bishop Charles Drennan in 2019.
Ordained as a priest in 2003, Christchurch-born Bishop-elect Adams is the parish priest of St Peter Chanel Parish in North Canterbury. He is a trained teacher who has served as the Christchurch Diocese Vicar for Education since 2013 and the chair of the diocesan Council of Priests since 2015.
"I was initially surprised but then joyful to hear, just over a week ago, about the invitation to become the next Catholic Bishop of Palmerston North," he said.
Bishop-elect Adams said that while he is "saddened that my very happy and fulfilled days in the Diocese of Christchurch will soon come to an end, I have experienced God's providence in my life enough to know that the power of his grace is not limited by location".
"Surely, we now live in a time that urgently needs to hear the 'good news' of the Gospel," he said.
"To the people of the Palmerston North diocese, I want to say that my prayers for you have already begun, and I am looking forward to living and sharing with you that same 'good news'."
NZ Catholic Bishops Conference president and Auckland Bishop Stephen Lowe welcomed the Pope's announcement.
"Bishop-elect John is a loved parish priest who will bring a rich experience of pastoral and spiritual leadership to his new diocese. We look forward to sharing with the people of the diocese in the ordination of their new shepherd," Bishop Lowe said.
Bishop-elect Adams' episcopal ordination is likely to occur by the end of September.
FULL STORY
Fr John Adams of Christchurch appointed Catholic Bishop of Palmerston North (NZCBC)