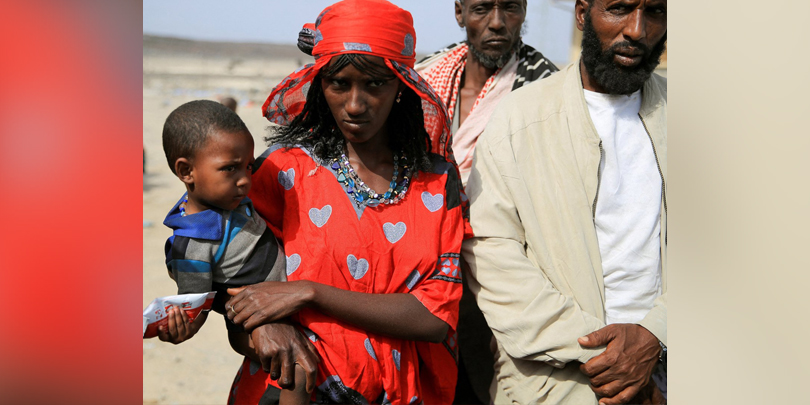 Bishop Tesfasellassie Medhin of Adigrat stressed that a two-year war in Ethiopia that ended in November 2022 forced many to depend solely on humanitarian assistance. Source: OSV News.
"We are dying to live in peace," Bishop Medhin told OSV News ."For the last three years, the situation in Tigray has been something difficult to explain. Words cannot express the situation. It is beyond human imagination."
Tigray, a semi-autonomous state in northern Ethiopia, slid into war in November 2020, when Ethiopian Prime Minister Abiy Ahmed Ali accused Tigray People's Liberation Front, the rulers of the region, of over-running a national army based in Tigray's capital, Mekelle. A peace treaty ended the fighting in November 2022.
The bishop estimates that the war killed at least 1 million people and forced 5 to 6 million people to depend on relief aid. Hundreds also were forced to flee into the neighbouring countries as refugees.
During the war, priests were pulled from altars, orphans raped, convents violated and churches crushed, according to the bishop. Human rights groups have documented rape and other forms of sexual violence, which was used as a weapon. Massacres of entire populations also have been documented.
Now, the prelate warns that halting humanitarian aid by the world's biggest relief agencies is resulting in even more deaths, as people suffer from malnutrition and a lack of medicines.
Bishop Medhin's warning follows a recent suspension of aid to Ethiopia by the UN's World Food Program and the US Agency for International Development. The agencies had alleged widespread theft of lifesaving aid.
Bishop Medhin said he called upon the "decision-makers to consider our shared humanity and beg them not pronounce a death sentence upon those trying to survive in the wake of the terrible armed conflict".
FULL STORY
Bishop: Suffering from war, hunger 'beyond human imagination' in Ethiopia's Tigray region (By Frederick Nzwili, OSV News)