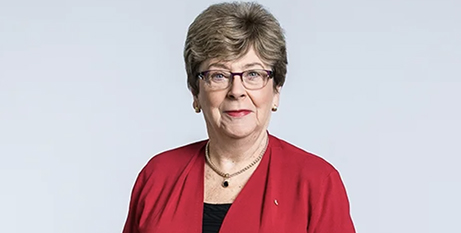 Ageism is "the most pervasive and tolerated form of prejudice" in Australia, yet it can lead to serious health and wellbeing consequences for older people, the outgoing Age Discrimination Commissioner warns. Source: The Australian
Kay Patterson, who says new research shows ageist attitudes can be effectively addressed through education programs, is urging government and private organisations that provide ser­vices to older Australians to deliver ageism awareness training to their staff.
Dr Patterson, whose seven-year term as Age Discrimination Commissioner ends later this month, said compared with the other "isms" such as racism and sexism, ageism may come from a well-intentioned place but it still remains potentially harmful.
"Ageism can have serious consequences for older people's health and wellbeing," she said. "Studies have linked those who experience or internalise ageist attitudes with shorter lifespans, reduced quality of life, and physical and mental health conditions."
Dr Patterson said despite the harms, it remains more socially acceptable to have ageist attitudes than racist or sexist ones. "Perceiving older people as being in need of assistance and experiencing physical and cognitive decline, though … well-intentioned … can lead to patronising and paternalistic treatment of older adults.
"Speaking slowly and loudly to an older person or making a comment like 'You look good for your age' are based on implicit biases about older age," she said.
A new study by the commission has examined the impact of ageism awareness training for those working with older people.
Having completed the 2.5-hour training program, 90 per cent said they had rethought the way they communicated with older people, and more than 80 per cent had reconsidered their attitudes to ageing, it found.
"Ageism may be the most accepted form of prejudice, but it is also the easiest to shift," Dr Patterson said."
FULL STORY
Age Discrimination Commissioner Kay Patterson's final word on 'pervasive prejudice' (By Stephen Lunn, The Australian )