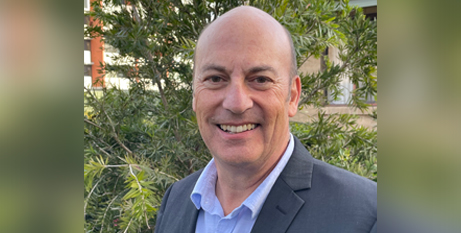 Greg Baynie, who brings extensive experience from a range of Church settings, has been appointed to an executive secretary role to support the work of the country's bishops across two episcopal commissions. Source: ACBC Media Blog.
Mr Baynie started with the Bishops Conference on July 12 as the executive secretary for the Bishops Commission for Social Justice, Mission and Service and the Bishops Commission for Relations with Aboriginal and Torres Strait Islander Peoples.
Mr Baynie is a former canonical financial administrator of the Maitland-Newcastle Diocese and the Maronite Eparchy of Australia. More recently, he worked in academic roles at the Australian Catholic University and Broken Bay Institute. He is currently serving as a trustee with Catholic Healthcare NSW/ACT and as board director with Centacare NENW and Edmund Rice Education Australia NSW.
Among his qualifications are degrees in theology, education and business administration, as well as diplomas in canon law and catechesis and he is undertaking a PhD with the University of Notre Dame Australia. He became qualified initially as a New South Wales state registered nurse.
"I have been fortunate to work across many ministries and agencies within the Catholic Church in Australia and I look forward to expanding that through this new role," Mr Baynie said.
"The Church's social teaching, and putting that rich teaching into practice, are among its greatest treasures, and the conference works closely with key national organisations in this area.
"And as the country prepares for the upcoming referendum on the Voice to Parliament, the Church's engagement with First Nations Peoples, especially through our advisory body the National Aboriginal and Torres Strait Islander Catholic Council, will be critical."
FULL STORY
New executive secretary will support two bishops commissions (ACBC Media Blog)