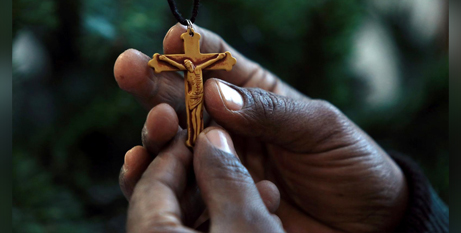 Fear has gripped residents of a predominantly Christian neighbourhood in an eastern Pakistan city as Muslim mobs threatened to attack them for alleged blasphemy against Islam. Source: UCA News.
Sunday Masses were cut short and police were deployed to guard Maryam Town in Sargodha in Punjab province on July 16, after a local Muslim allegedly found a piece of paper with caricatures and comments insulting Prophet Muhammad and his wife Aisha.
Police said the paper was found near the man's house and contained a handwritten note from "an unknown soldier of Maryam Town".
The note allegedly also lauded the desecration of the Quran in Sweden last month.
The local police registered a case against the unknown offender and formed a five-member committee of local clerics to coordinate the investigation with the administration.
However, hundreds of angry Muslims blocked traffic and burnt tires on the Faisalabad road intersection near Maryam town, which is home to more than 4000 Christians.
The protestors gave a 48-hour ultimatum to the police to arrest the culprit.
Announcements were made from the local mosques early on Sunday alleging blasphemy by a Christian from Maryam Town and threatening to attack the neighbourhood, said Sanwar Balm, a Catholic lawyer.
"Police immediately cordoned off the neighbourhood and established guard posts, but nearly half of the Christian population fled their homes fearing retribution," he told UCA News.
A dozen Christian men were arrested as suspects just because their identity cards mentioned Maryam Town as the address, Mr Balm added.
The Catholic lawyer said this was the third case of alleged blasphemy registered in Sargodha city in the past two months.
"It is a conspiracy to spark unrest," he alleged.
FULL STORY
Pakistan Christians fear reprisal after blasphemy allegation (By Kamran Chaudhry, UCA News)