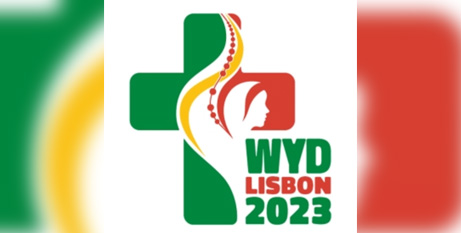 For the thousands of young Australians attending World Youth Day in Lisbon, it will be a "moment of faith experience, exploration and growth", according to National Centre for Evangelisation director Malcolm Hart. Source: Vatican News.
"The opportunity to go to World Youth Day and meet millions of other young Catholics is a really critical moment in the life of the Church in Australia and particularly for young people," Mr Hart said.
In an interview with Vatican Radio, Mr Hart presented WYD from the perspective of "about 3000 or more" young Australians about to embark on the pilgrimage to Portugal. They will be accompanied by 19 Australia's bishops.
"The commitment they have shown is really exciting," Mr Hart affirmed. "It's also a great opportunity. There is a lot of learning that happens between young people and the bishops."
World Youth Day represents an occasion for young people from all around the world to come together. "The opportunity to travel is very appealing," Mr Hart admitted, "but to do a travel of faith on pilgrimage is even more exciting."
These experiences represent a time "of faith experience, exploration, and growth" in the lives of young people, especially when they get to know millions of other Catholic peers. It's also a "really critical moment in the life of the Church in Australia."
In fact, the country "is becoming very secular, very isolating of people of faith and church. That's why it's really important for young people to come along and see so many large groups of Catholics, to share with them, to listen to their stories and struggles and joy and wisdom and demonstrate how relevant faith is in their lives today."
"It's a real eye-opening moment for many young Catholics in Australia."
FULL STORY
WYD will be an "eye-opening moment" for many young Catholics in Australia (By Edoardo Giribaldi, Vatican News)