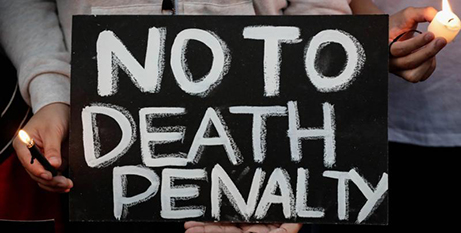 Following the execution of a convicted murderer, the Archbishop of Oklahoma City has renewed calls to abolish the death penalty, which he called an "archaic punishment". Source: CNA.
Archbishop Paul Coakley responded to Oklahoma's execution of convicted murderer Jemaine Cannon with a call for the abolition of the death penalty, which he called an "archaic punishment"
Archbishop Coakley also called for prayers for Cannon, his victim, and their families.
Cannon, 51, was executed by lethal injection on Thursday morning at the Oklahoma State Penitentiary in McAlester. He was sentenced to die for the 1995 murder of a Tulsa woman with whom he was hiding after escaping from a prison work centre, the Associated Press reported.
In a statement posted to social media, Archbishop Coakley saw a contrast between the Oklahoma execution and the end of nationwide legal abortion.
"A year after one of the biggest pro-life victories in the country, the overturning of Roe v Wade, the state of Oklahoma is imposing the death penalty on Jemaine Cannon," Archbishop Coakley said.
"This archaic punishment deprives the condemned of their inherent human dignity and is fundamentally at odds with the culture of life the State of Oklahoma proclaims to be building," he said. "The sanctity of life does not disappear after the commission of a crime – even a heinous one."
"I implore all people of goodwill to join me in advocating for an end to the death penalty in Oklahoma and instead working toward actual justice that respects human dignity and prioritises healing the wounds of grief and loss," Archbishop Coakley said.
Cannon's victim was Sharonda Clark, a 20-year-old mother of two who was murdered with a butcher knife in February 1995.
FULL STORY
After latest Oklahoma execution, Archbishop Coakley calls for death penalty abolition (By Kevin Jones, CNA)