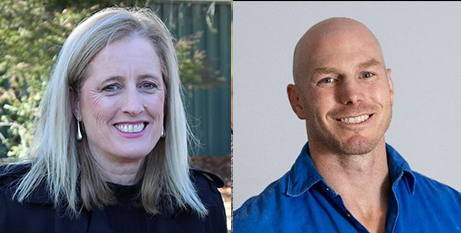 Finance Minister Katy Gallagher has taken a swipe at independent ACT Senator David Pocock for supporting the expansion of a federal parliamentary inquiry into a bill to compel an ACT Government inquiry into the takeover of Calvary Public Hospital Bruce. Source: Canberra Times.
Senator Pocock, who insists he does not support Queensland LNP senator Matt Canavan's bill, yesterday supported a Senate motion to secure extra time for the Legal and Constitutional Affairs Legislation Committee to scrutinise Senator Canavan's Australian Capital Territory (Self Government) Amendment Bill 2023.
The motion, which passed by one vote, 31 to 30, allows for an extra month for the inquiry's report, with the due date now September 6. It is also now expected to hear from witnesses at a public hearing in Canberra.
"It's curious how Senator Pocock could campaign so strongly in favour of territory rights at the election but now be the deciding vote to extend an inquiry into proposed laws from the National Party that would if passed, diminish ACT rights," Senator Gallagher said.
Senator Pocock has defended the support for the extension and pushed back on the questioning of his commitment to the ACT, as well as for the issues of transparency and territory rights.
"If we are going to have an inquiry then there should be an opportunity for a public hearing if one is requested," he said.
The bill, which was referred in June with the surprise support of the Greens, seeks to make the ACT Government hold an inquiry that would report back before June 30, 2024.
Senator Canavan said the inquiry had received more than 7000 pieces of correspondence, including from the ACT Government, Calvary Health Care ACT, and the Canberra-Goulburn Archdiocese.
Calvary Health Care, in its submission, said the conduct of the Territory was a surprise and had damaged Calvary's reputation and is expected to result in economic loss for its broader private operations.
FULL STORY
Gallagher and Barr round on Canavan and Pocock over Calvary Senate inquiry extension (By Karen Barlow, Canberra Times)