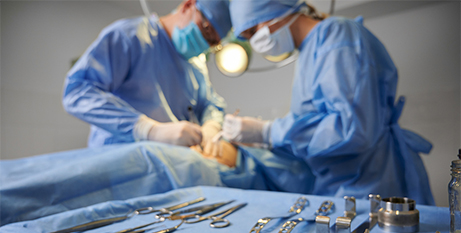 Catholic Health Australia says hospitals could be forced to cut back services after the Department of Health and Aged Care backtracked on ensuring funding would continue to flow from private health insurers for almost 500 essential medical devices.
Health Minister Mark Butler's decision to carve out private health insurers from funding medical devices will keep premiums down at the expense of the broader health system, former deputy chief medical officer Nick Coatsworth told The Australian last week.
He said private health insurance premiums would remain low under reforms to the prosthesis list but patients or hospitals would inevitably have to recover the costs for medical devices.
Catholic Health Australia Health director Caitlin O'Dea said items such as staples and skin glues that are used to close wounds during surgery will be removed from the Prostheses List on 1 July 2024, with no mandated funding arrangements after that date.
"This unexpected U-turn has come as a complete shock to the hospital sector. We are heading for disaster," Ms O'Dea said.
In December 2022 Mr Butler announced that health insurers would continue to be required to reimburse hospitals for the items via a new funding mechanism. The Department of Health and Aged Care has since reneged on that policy.
"Millions of dollars and years of good faith consultation have been flushed away in a fiasco concluding with the Department washing their hands of responsibility for ensuring good public policy outcomes for consumers," Ms O'Dea said.
"From mid next year, funding for these essential medical devices will disappear and hospitals will face the huge funding cliff that we, and indeed the Department's own review, have been warning about for the past two years.
"The effects of this funding cliff would be disastrous, and the ball is now firmly in the Health Minister's court. It is imperative that Health Minister Butler steps in and reaffirms his December 2022 commitment that an alternative funding mechanism will be in place to ensure private patients do not face inflated costs when they have surgery."
FULL STORY
Department's U-turn on medical device funding a crushing blow to hospitals and patients (Catholic Health Australia)
Private health insurance premiums to stay low but undermine health system (By Jess Malcolm, The Australian)