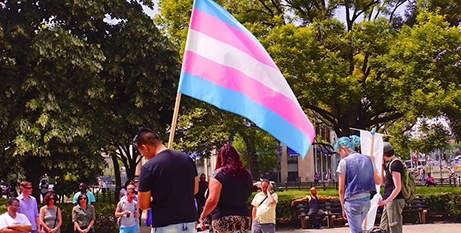 The New South Wales Government's plans to ban gay conversion therapy will be expanded to include making it illegal to change or suppress a person identifying as trans or gender diverse. Source: Sydney Morning Herald.
Attorney-General Michael Daley has confirmed the Government is pushing ahead with its own new laws, rather than backing independent MP Alex Greenwich's bill later this month.
Before winning the state election, Premier Chris Minns promised to outlaw gay conversion practices, without explicitly extending his commitment to the trans community.
A leaked discussion paper, however, shows that the Government wants to make illegal any activities attempting to change or suppress a person's sexual orientation or gender identity, and this would be elevated to a crime if these practices were likely to cause harm. It also proposed to criminalise taking someone out of the state to participate in conversion practices.
Relationships of LGBTQ people with parents, friends, work colleagues, schools, health professionals and religious groups will all be covered by the proposed laws.
Mr Daley said the form of the prohibition needed to be carefully considered, and the Government's intention was to "strike a careful balance between prohibiting harmful practices and ensuring freedom of religious belief".
A government working group has begun closed consultations with key stakeholders including national LGBTQ group Equality Australia, LGBTQ health organisation ACON, and the Catholic Church that will close at the end of this month.
The consultation paper provides a carve-out for the expression of a belief, or delivery of religious practices such as sermons unless they have the direct or primary purpose of changing or suppressing an individual's sexual orientation or gender identity.
It also suggests exemptions for any health service or treatment that is necessary in the health provider's reasonable professional judgment or that is required to comply with their legal or professional obligations.
FULL STORY
Gay conversion law would ban suppression of gender identity (Caitlin Fitzsimmons, Sydney Morning Herald)